Letters from Kevin Walsh in Maricopa County Jail
Commissary List at Sheriff Joe Arpaio's Jail
This is the Commissary List Sheriff Joe Arpaio gives the inmates in his Maricopa County Jails. Notice that Sheriff Joe is such an asshole that he doesn't put prices on the list. The inmates don't know how much an item has cost until after they have bought it. Compare this list to the commissary list that is at the Federal prison in Tucson. At least they get prices on their list. That't not to say that both jails don't rip off the inmates by charging them outrageous prices.

Of course this mean behavior where the inmates are treated like shit is expected from Sheriff Joe Arpaio because he claims to be the meanest Sheriff in the world.

Let me tell you Sheriff Joe in addition to being the meanest Sheriff in the world you're also a total asshole and a criminal!

I am currently in the process of filing a lawsuit to get the prices Sheriff Joe charges the inmates for these products. When I get that I will update this web page with the prices. Sheriff Joe refused to obey the Arizona Public Information laws and give me an electronic copy of the list.
Maricopa County Jail Commissary List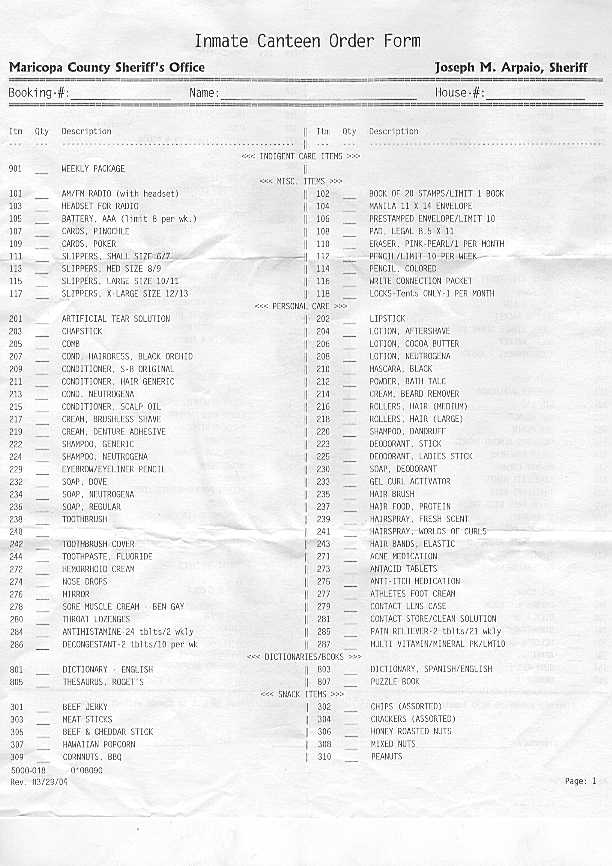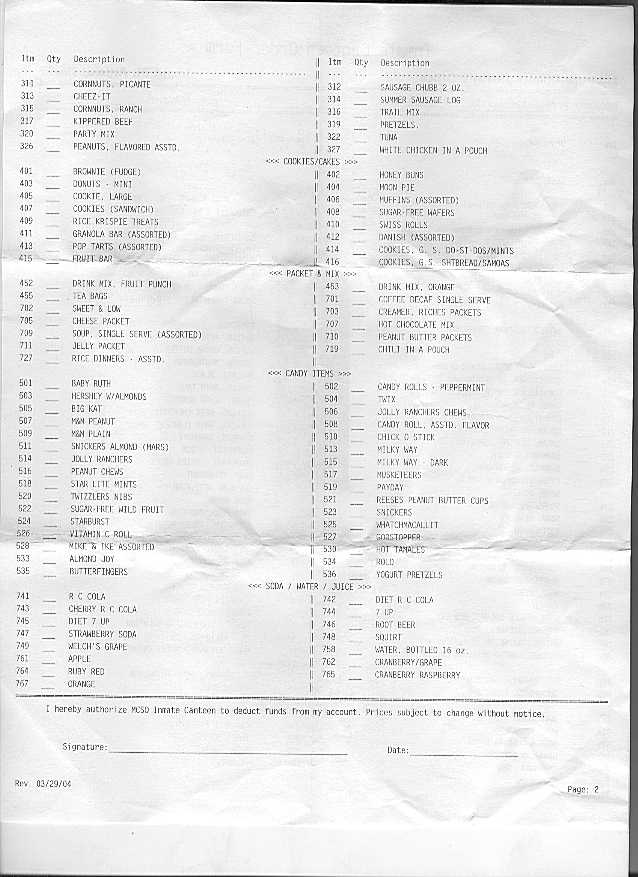 Commissary lists from other prisons and jails
---
Free Kevin Walsh